At Patterson Ring Rolling we have spent years honing our craft. Now in an age where curves are everything we can offer curved steel that turns ideas into reality.
Curved steel section is used in all areas of steel fabrication, from curved building structures and fittings to vehicle frames, pipework and angel iron ring flanges.

Many of our clients look to us for support and advice, coming to us at the design stage when deciding what can and cannot be rolled. We are always on hand to give expert advice in all areas of steel rolling. Our extensive range of rolling machines gives us one of the best rolling facilities in Ireland, catering to many different markets.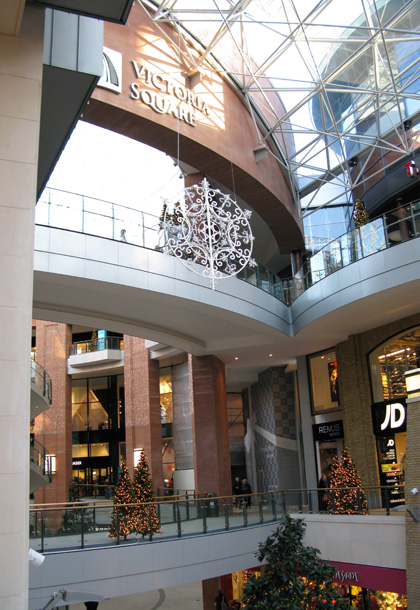 Various structural steel beams and angles used in the Victoria Square Shopping centre, Belfast.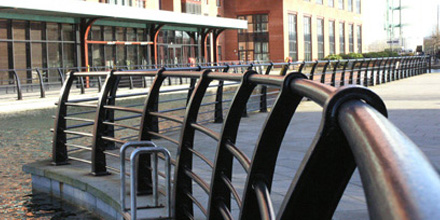 Rolled steel tube railing at site of old Gasworks, Belfast.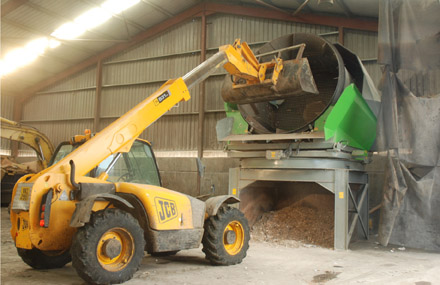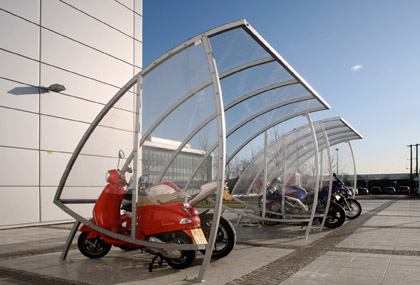 Heavy rolled channel and angles for waste grading machine - photo courtesy of Hughes Engineering, Omagh.
Rolled box section frame - photo courtesy of Emtek, Craigavon.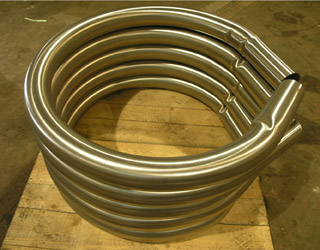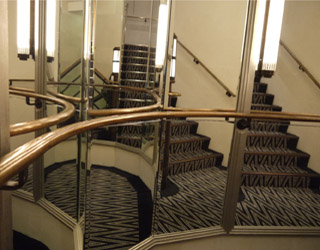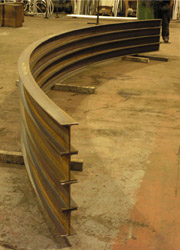 4" diameter stainless steel tube rolled for sign tops.
Many different types of material and profiles catered for - photo courtesy of Edge Fabrication, Antrim.
Structural beams, channels, box section, angles and tubes all rolled to high standard.