Patterson Ring rolling wants to cater for all your
steel bending needs. As well as our section and tube rolling we have facilities for rolling plate.
Using modern computer controlled bending equipment we can produce accurate repeatable rolled plates in a range of material and sizes.

We have two state of the art 4 roll hydraulic bending rolls. 4 roll machines allows much more control over the plate meaning that ends can be pre-bent without the need for pressing. The 4 roll set up means more versatility to create complex bends.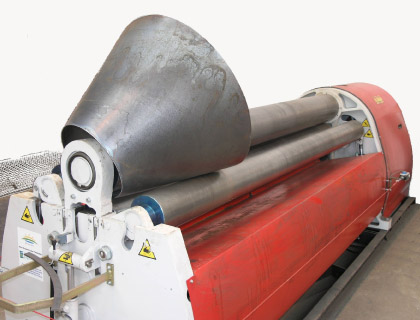 DAVI 4roll machine - rolling up to 2.5mtrs long with a 220mm diameter
top roll allowing smaller tube diameters down to ~ 280mm diameter (depending on material and thickness).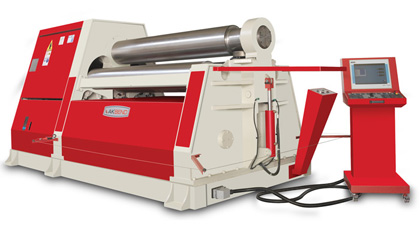 AKBEND 4 roll machine - rolling heavy plate up to 3mtrs by 25mm thick. This machine can pre-bend a 3mtr by 20mm sheet of mild steel with no noticeable flat spot.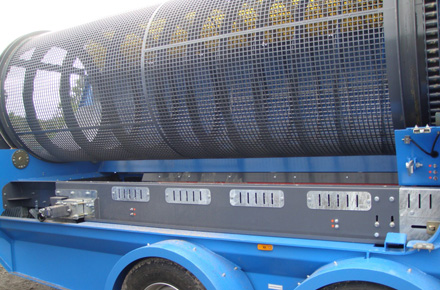 Perforated plate rolled for stone grading machine - photo courtesy of Portafil Int. Dungannon.